SkyNode S200-P12 (Push-to-Talk)
The SkyNode S200-P12 brings satellite Push-to-Talk (PTT) messaging for your aircraft the way it was meant to be – fast, secure, and easy to use communication. Utilizing the Iridium network with a user-friendly interface that employs pole-to-pole global coverage, your fleet, control and crew can communicate at any location around the world among a trusted, reliable, and secure private network.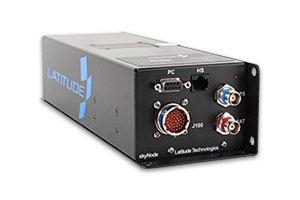 Enhance Aircraft Communication
Real-time Messaging Over A Secure & Private Network
The SkyNode S200-P12 Push-to-Talk system is delivered as a complete package solution with Latitude's RC6000/A(S) control head or as an upgrade kit for Technisonic's TDFM-9100. Both options offer synchronicity for all mission-critical air and ground communication for your fleet. Improved communication brings interoperability for aircrews, air-operation stakeholders, and outside organizations across different regions without delay or the need to dial a phone number. Communication happens in real-time over an encrypted network, allowing your team to actively engage as a member of the conversation at any time. Excelling in aviation, air medical, and first responder organizations, the technology has been engineered to support high-intensity users in the world's harshest environments.
With Iridium, there are no dead zones or boundaries typical of mobile radio systems. Pole-to-pole coverage makes communication available when you need it the most. Operators can be anywhere in the world actively listening and participating in a secure group conversation when responding to any nature of situations, emergencies, or natural disasters.
Specifications & Applications
System Features
• Iridium PTT and Satcom voice channel
• Versatile mounting configurations
• 256-bit AES encryption standard
• Pole-to-Pole network coverage
• Simulcast capabilities (TDFM-9100)
• FAA, TCCA and EASA STCs are available
Physical Specifications
• Size: 11.50" x 3.81" x 2.75" (29.2 x 9.7 x 7.2 cm)
• Weight: 1.7 lbs (772 g)
• RTCA/DO-160G
Electrical, Data, and RF Interfaces
• Power input voltage: 12-34 VDC
• Current: 0.5 A nominal, @ 28 VDC 0.8 max A during transmit
• I/O support for remote switches and indicators
• Antenna options: Individual GPS and Iridium antenna or dual element GPS/Iridium antenna
• Internal fast-fix 20 channel WAAS GPS receiver
PTT Command Center
Push-to-Talk Command Center:
The Iridium PTT Command Center is a dynamic web-based tool that allows users to manage remote communications with reliability and speed. Simple configuration and fast operations that feature robust management capabilities, ease of navigation and an intuitive user interface have been designed to help meet your communication needs. The Iridium PTT Command Centre brings rapid access to the heart of your operations alongside unparalleled control of devices deployed in the field. You decide where your operations will take place and who will participate, simply customize your talkgroup area and configure your devices accordingly. Unfolding in near real time, PTT makes group communication fast and responsive to your team. Supply command and rescue without missing a beat through the use of Iridium's 66 low orbit satellite network.
TDFM 9100 Users
TDFM Upgrade Kit
The S200-P12 (PTT) is also offered as an upgrade kit for Technisonic's TDFM-9100 multi-band airborne FM transceiver. Maintaining a familiar interface for tactical radio operations, the Push-to-Talk functions with the TDFM-9100, allowing individuals on the ground and in the air to easily communicate with one another between both tactical radio frequencies and wide area coverage from the Iridium satellite network.  Upgrades require minimal training as well as no additional panel space in the aircraft. The SkyNode S200-P12 is a seamless solution that works as another powerful feature in your aircraft.
Videos & Resources
Push-to-Talk Introductory video:
Talkgroup Visualization: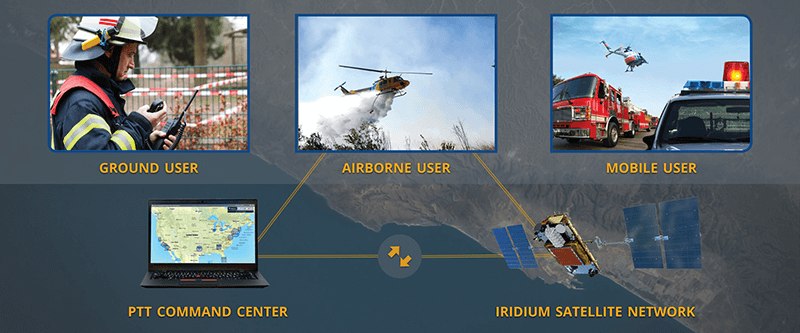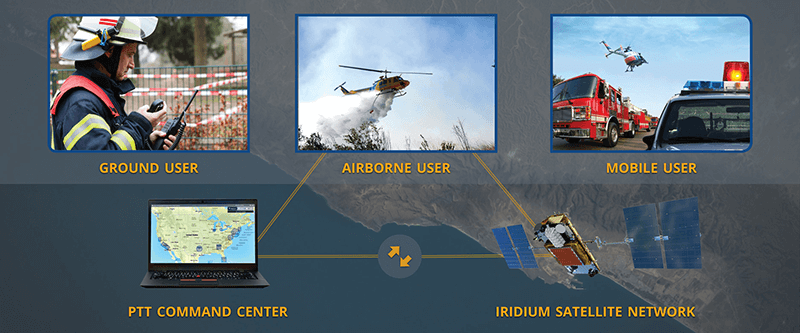 White Paper
Satellite-Based Push-to-Talk
Read Latitude's complete overview of satellite-based push-to-talk communication for public safety and special mission applications. Detailing the entire concept of push-to-talk technology, this document provides an overview of how all the working components combine together to form Latitude's complete solution.
Click here to view the Satellite-Based Push-to-Talk Whitepaper.
For information on the SkyNode S200 for Push-to-Talk or to place an order, please contact us through one of the following options: