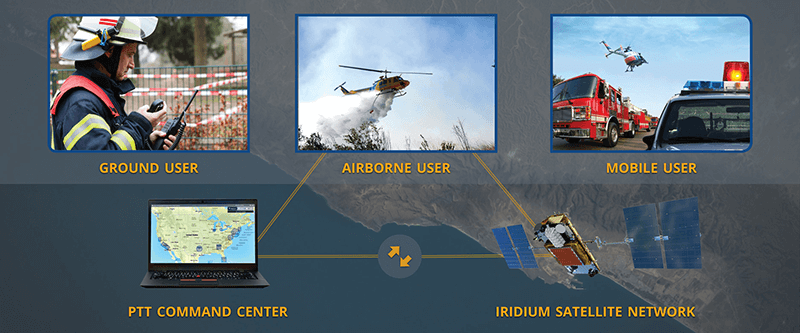 February 27, 2018 — Latitude Technologies, the premier global supplier of flight data management, flight following, and satcom solutions for fleet operators will be showcasing the new S200-012P Iridium Satellite Push-to-Talk (PTT) device for air medical and first responder organizations at HELI EXPO, Helicopter Association International's annual convention, in Las Vegas.
About the New S200-012P Iridium Satellite Push-to-Talk Device
Designed to support public safety, the S200-012P allows aircrews, air-operations stakeholders, and outside organizations to interoperate across different regions with no delay and without dialing a telephone number. Talk group set up and on-the-fly management is easy for dispatchers with the PTT Command Center web tool.
There are no dead zones or boundaries typical of mobile radio systems
. Operators can be anywhere in the world actively listening and participating in secure group conversations when responding to emergency situations or natural disasters. The S200-012P saves valuable panel space in crowded cockpit environments and maintains a familiar interface for tactical radio operations via Technisonic's widely used TDFM-9100 multi-band airborne FM transceiver.  Operation of the S200-012P with the TDFM-9100 also provides interoperability with mobile radio bands via its simulcast capability.  The S200-012P can also work with the Latitude RC6000/A(S) control head as a standalone system.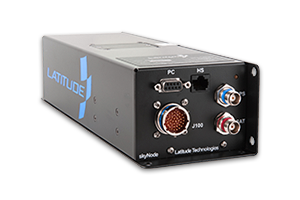 Private Communication for Air Medical & First Responders
Commenting on how this technology is groundbreaking for airborne public safety communications, Latitude President Mark Insley noted, "Previous airborne use of PTT was limited to direct line of sight and relay between radios, and was open to eavesdropping scanning technologies. Our application of Iridium PTT provides private group conversations with no geographic limitations. And using the Technisonic upgrade, it functions seamlessly with 9100's tactical radio frequencies. Crews can respond and take action faster while working together without worrying about losing connections even in the most remote areas." The S200-012P PTT feature along with the SATVOICE Solution will be integrated as an available option in all future Technisonic TDFM-9100s. Operators with existing 9100s will be eligible for upgrades. Minimal training and no additional panel space in the aircraft is required.
Find us in Vegas!
Want to learn more about the S200-012P? The device launch will be featured alongside Latitude in Booth #C2030 at HAI Heli Expo 2018 in Las Vegas. For more information about Latitude's flight data and Satcom solutions call 1-888-966-5599.