Operational Loads Monitoring
Optimizing Every Flight since 2001.
Operational Loads Monitoring
Latitude's widely deployed OLMS system enables operators to satisfy USFS contractual requirements while also supporting their own maintenance and flight operations departments with valuable flight data.
The United States Forest Service (USFS) requires data collection and recording throughout aerial firefighting missions and operations, resulting in the need for both an Operational Loads Monitoring (OLM) system and program. With over 17 years of providing technical solutions to the aerial firefighting community, Latitude Technologies holds an unrivaled depth of knowledge and expertise within the industry. This extensive experience through numerous missions has enabled us to deliver the leading solution for Operational Loads Monitoring, helping our clients in developing a program and implementing a system to satisfy the requirements of the USFS.
Annually, Latitude captures thousands of hours of flight data for analysis by Wichita State University under contract to the United States Forest Service. The collected data helps ensure that inspection intervals are appropriately set for transport aircraft that are now operating in the more challenging conditions of aerial firefighting.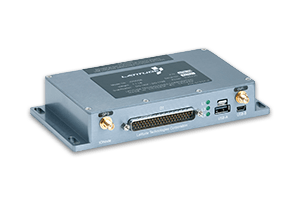 IONode Flight Data Monitoring
The IONode™ lightweight flight data recorder will help you improve aircraft operating efficiencies, reduce maintenance costs, increase safety, and help grow your fleet's bottom line.
Aside from satisfying USFS contract requirements, Latitude's OLM customers access Latitude Flight Data Analytics (LFDA) to support post-mission/incident investigation to improve training, and to monitor standard operating procedure compliance. This powerful web-based software allows multiple users within an organization access to view flight data and generated events for analysis. Flight Ops can play back flights and evaluate KPIs such as airspeed at the point of retardant release. Maintenance users can monitor the health of the aircraft remotely and receive alerts for exceedance events enabling proactive inspection.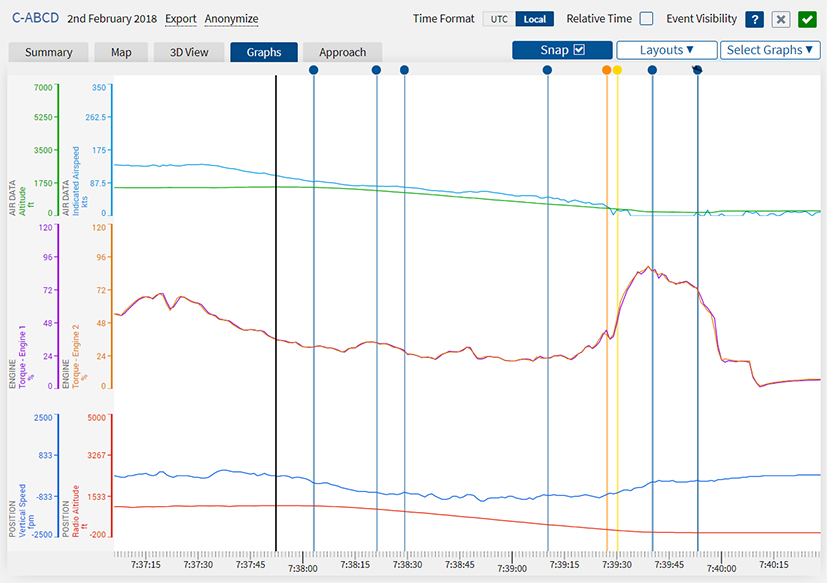 Latitude Flight Data Analytics
Latitude Flight Data Analytics is our complete web-based system for storing, viewing, managing and analyzing flight data to support your operations. View data from past and recent flights while setting event thresholds to report exceedances on a real-time and post-flight basis, and more.
Latitude is the leading choice for dependable data collection for USFS contracted operators. Our equipment installs in aircraft ranging from the largest to smallest in the USFS contracted fleet.
Please contact our sales representatives for a demonstration of our capabilities, and further information on our products and services.