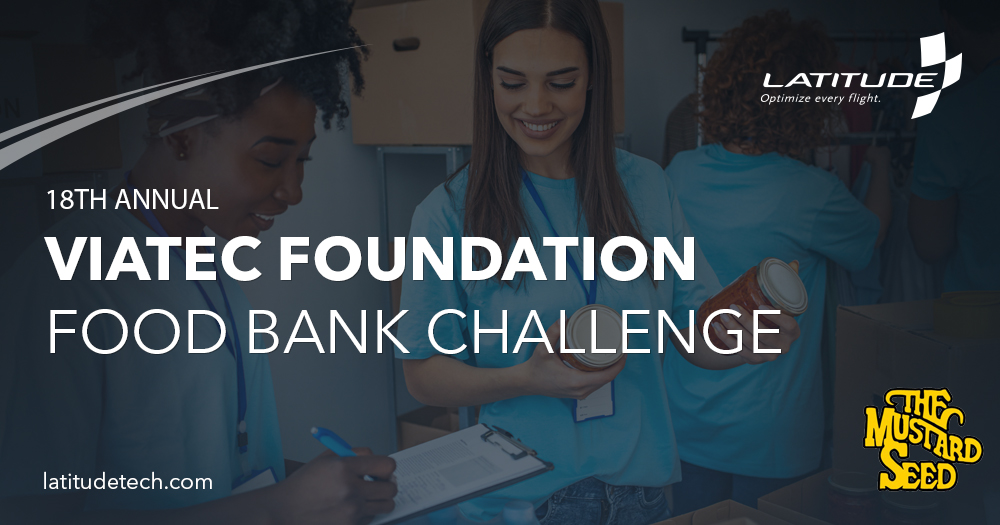 As part of giving back to the community this holiday season, Latitude Technologies is proud to support the 18th Annual Viatec Foundation's Food Bank Challenge, a fundraising campaign for the Mustard Seed Foundation. According to Latitude's Operations Manager, Jim Bowden, the company is honoured to participate in this annual campaign drive that provides much-needed support to the community's needs this holiday season.
"We raised $2,550 this year from employee contributions in two weeks," said Bowden. "This was 235% more than our original goal. This is a testament to how much our operation wants to assist those who need it the most. It's been a challenging year for a lot of people, and it means a lot for us to be able to have the opportunity to give back to our community."
This year Bowden explained, it is imperative to support your local food bank mission. With the effects of COVID-19 impacting everyone this year, Bowden mentioned that his team took pride in the opportunity to aid in such a critical fundraising mission.
"There are a lot of hidden hungry people in the greater Victoria area. This year these people need food more than ever. We have seen so many people sick, out of work, and overwhelmed by the impacts of COVID-19. It feels really good to be able to support the Mustard Seed and deliver this much-needed support to our community."
Due to the ongoing pandemic, the Mustard Seed continues its ongoing campaign and is looking for more help this year. To find out more about how to assist with supporting those who have been hit hard throughout 2020, go to www.mustardseed.ca/donatetoday/.
About the Mustard Seed:
The Mustard Seed has been essential in fighting hunger and restoring faith to a large portion of people living in poverty, as well as the working poor, in Greater Victoria since 1975. The Mustard Seed's operations are nearly 100 percent community funded and include Vancouver Island's largest Food Bank, a Family Center, Hospitality programs, addictions recovery at Hope Farm Healing Centre and more.
The Mustard Seed positively impacts, on average 5,000 individuals per month, with more than 50 volunteers keeping things running everyday. With your help, lives are transformed on a daily basis! www.mustardseed.ca