Touch Control Display Unit (TCDU)
The Latitude TCDU is a lightweight, ultra-slim and high-resolution display and touchscreen dialer. The TCDU includes options for fully customized screen layouts to support a wide variety of missions and operator specifications. TSO to C113A pending.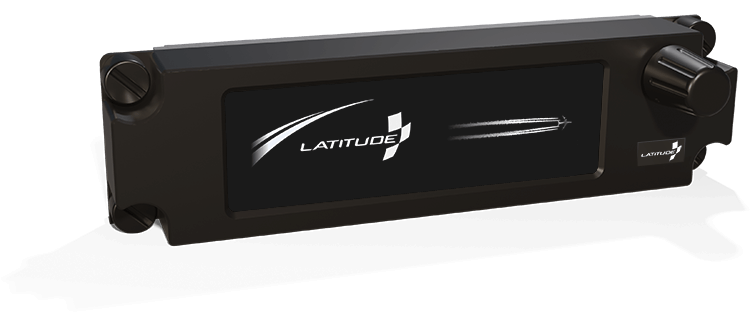 Next Generation Cockpit Display
and Human Machine Interface
Multi-Mission Mode Applications
Priority, pre-emption & precedence calling
Designed per AC 20-150B
ATC, AOC & Custom speed dial directories
2nd Long Range Communication System
When paired with the Latitude SkyNode S200-012, the TCDU provides a minimally intrusive, cost-effective solution for ATS SATVOICE Safety Services where an A739a MCDU is not already installed.
On-the-fly talkgroup management
Global PTT radio with No Boundaries
Range & Bearing to Nearby Assets
Talkgroup Scanning & Selection

The TCDU also acts as a streamlined interface for Latitude's Coordinated Communications solution, Powered by Iridium Push-to-Talk. The Latitude TCDU facilitates easy and global group-talk with one-key dialing. The result is PTT radio-like functionality backed by Iridium satcom clarity and reliability.

Alphanumeric Interface
Quick Directory & System Setup
Switch Between Voice & 2-Way Messaging
For traditional satcom telephony, the Latitude TCDU supports both voice and 2-way messaging in one of the most compact form factors currently on the market.
Inquire with Latitude today!
Display
720 x 320-pixel TFT active matrix LCD
Dimensions
H x W x D = 1.5″ x 5.8″ x 0.97″
Weight
<1 lb (454 g)
Design Color
Black, grey, brown
Mounting
Four DZUS fasteners into standard 5.75 inch wide DZUS rails
Power Requirements
12-32 VDC
Power Consumption
28 V power
Operating Frequency
2400 MHx to 2480 MHz
Operating Temperature
-4° f to 131° f (-20° to +55° C)
Cooling
Normal air circulation
Environmental Tests
DO-160G
For information on the TCDU please contact us through one of the following options: