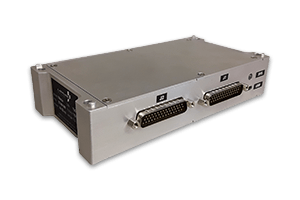 The premier global supplier of flight data monitoring, flight-following, and satcom solutions, Latitude Technologies has received a Transport Canada issued Supplemental Type Certificate (STC) SA18-121 Issue 1 for its ENode engine data acquisition unit. The approval supports installation on DHC-6 Series 100, 200, and 300 aircraft, and is built to support engine trend monitoring (ETM), flight data monitoring (FDM), and fuel management programs.
Latitude's engine data acquisition unit tracks engine parameters and corrects for atmospheric conditions, enabling an analysis and detection tool to monitor and trend the health and stability of your aircraft engine. With the ENode, issues such as early hot section deterioration or bleed leaks can be discovered helping operators to avoid secondary engine damage, which means less unexpected aircraft downtime, and more time spent in the air.
Visit Latitude online to find out how you can equip the complete industry-leading solution for engine trend monitoring and fuel use analysis today.