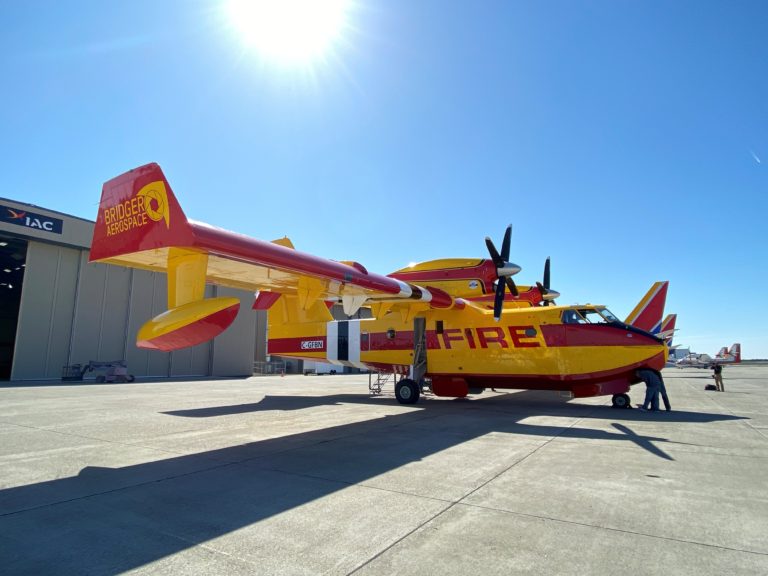 For Viking CL-415EAF scooper pilots, our Operational Loads Monitoring System (OLMS) and Air Tanker Information System (ATIS), provide precise water measurement and water drop capabilities for accurate fire attack management.
In 2020, Latitude announced that its OLMS and ATIS systems are now available as options on the Viking Air CL-415EAF aircraft, which were selected by Bridger Aerospace.
Latitude's OLMS and ATIS options now provide Bridger Aerospace and their fleet of Enhanced Aerial Firefighters with optimum flight playback operations to evaluate key performance indicators (KPIs) such as airspeed and point of retardant release.
With Latitude's IONode and SkyNode satellite communications, the ATIS capabilities allow operators and ground support crews the ability to visualize the aerial fire attack data with detailed reporting. Latitude's OLMS also provides operators with United States Forestry Service (USFS) compliance through data collection and recording.
For more information on Latitude OLMS and ATIS solutions, contact sales@latitudetech.com.